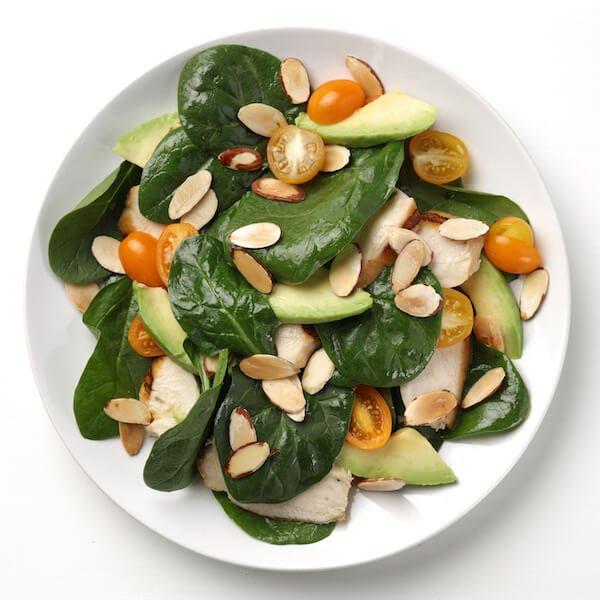 Baby Spinach Salad with Fisher® Natural Sliced Toasted Almonds
← All Recipes
Baby Spinach Salad with Fisher® Natural Sliced Toasted Almonds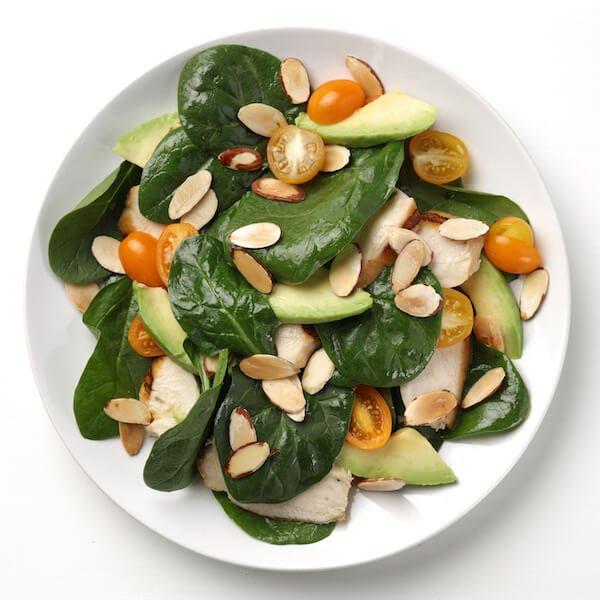 Serves 80
Meal Type Salad
Mediterranean Herb Vinaigrette
Preparation
In a sauté pan, sweat shallots and garlic in 1 cup of olive oil over low heat until softened without color. Remove from heat and reserve.
In a mixing bowl combine the remaining ingredients, except herbs and olive oil (4 cups).
Add cooled sautéed shallots and garlic, whisking to combine.
While whisking steadily, drizzle in 4 cups of olive oil (can be done in blender or food processor).
Add herbs at the end to avoid turning the dressing green. Store in refrigerator. Whisk or shake before dressing greens/serving.
Always practice safe food handling procedures
Wash hands with soap and water before handling any food and after handling raw meat, poultry, seafood or eggs.
Gently rub produce under cold running water. Scrub firm produce with a clean vegetable brush under running water.
Wash all surfaces that come in contact with raw meat, poultry, seafood and eggs to avoid cross contamination.
Baby Spinach Salad (individual serving)
Preparation
Toss greens and tomatoes with dressing. Plate. Top with remaining ingredients.