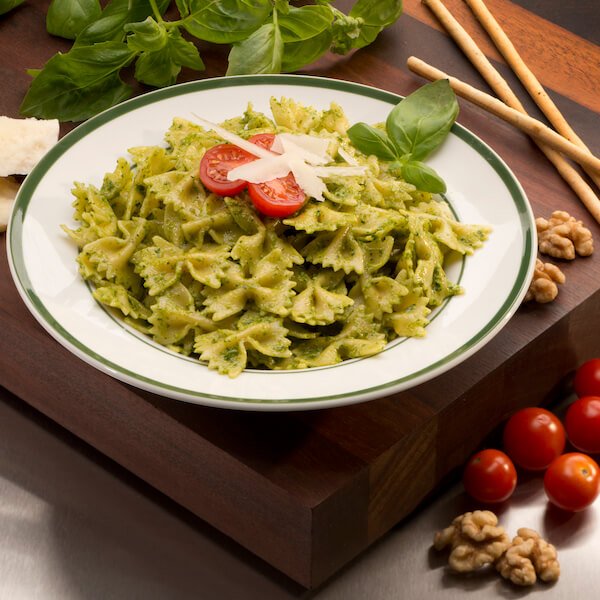 ← All Recipes
Basil Walnut Pesto
Prep Time 5 Minutes
Total Time 5 Minutes
Preparation
In a food processor, pulse together the walnuts and garlic. Add the basil, salt and pepper.
With the processor running, gradually add the oil to form an emulsified pesto. Add the parmesan and process another 15 seconds. Taste and add salt or pepper, if desired
Store in an airtight container in the refrigerator for up to 3 days.
Always practice safe food handling procedures
Wash hands with soap and water before handling any food and after handling raw meat, poultry, seafood or eggs.
Gently rub produce under cold running water. Scrub firm produce with a clean vegetable brush under running water.
Wash all surfaces that come in contact with raw meat, poultry, seafood and eggs to avoid cross contamination.