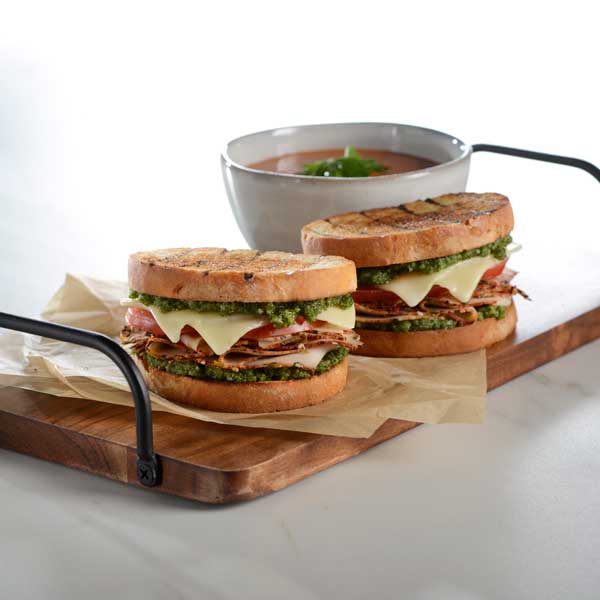 ← All Recipes
Spinach Pepita Pesto
Prep Time 5 Minutes
Total Time 5 Minutes
Preparation
In a food processor, combine pepitas, spinach, parmesan cheese and garlic. Pulse to coarsely chop. Add lemon juice and salt.
With the processor running, gradually add the oil in a steady stream until desired consistency.
Store in an airtight container in refrigerator for up to 3 days.
Assemble Turkey Pesto Panini Spread pesto on two pieces of sourdough bread. Top with sliced turkey, tomato slice(s) and sliced provolone cheese. Brush outside of bread with olive oil and place sandwich on griddle or preheated skillet. Press down on sandwich with a sandwich press or another skillet. Cook 3 minutes on each side, until golden brown and cheese is melted.
Always practice safe food handling procedures
Wash hands with soap and water before handling any food and after handling raw meat, poultry, seafood or eggs.
Gently rub produce under cold running water. Scrub firm produce with a clean vegetable brush under running water.
Wash all surfaces that come in contact with raw meat, poultry, seafood and eggs to avoid cross contamination.