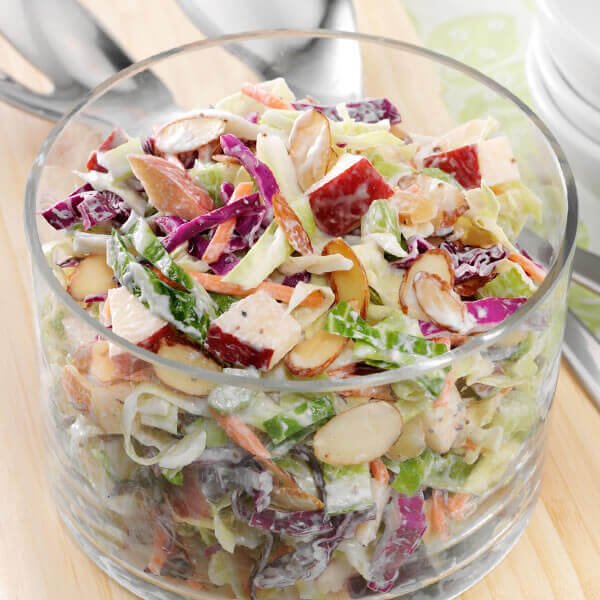 Cabbage, Apple & Almond Slaw
← All Recipes
Cabbage, Apple & Almond Slaw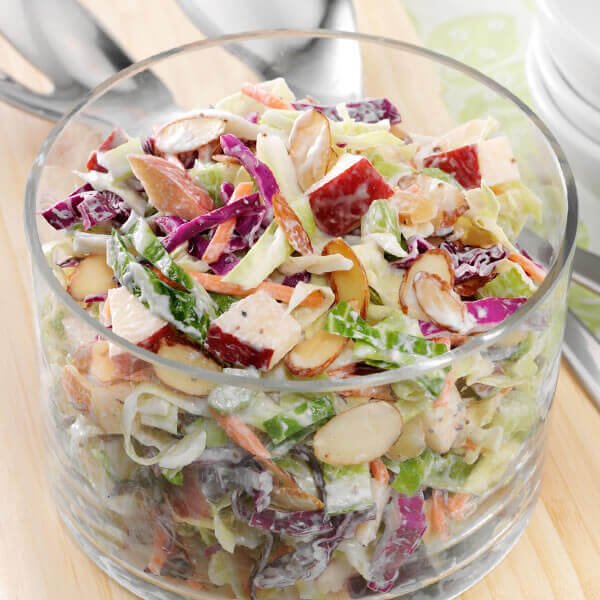 Dressing
Preparation
Combine all ingredients in large bowl; whisk until blended.
Always practice safe food handling procedures
Wash hands with soap and water before handling any food and after handling raw meat, poultry, seafood or eggs.
Gently rub produce under cold running water. Scrub firm produce with a clean vegetable brush under running water.
Wash all surfaces that come in contact with raw meat, poultry, seafood and eggs to avoid cross contamination.
Slaw
Preparation
Add cabbage, apple, celery and toasted almonds to dressing; gently mix to combine. Cover; refrigerate 1 hour or longer to blend flavors.