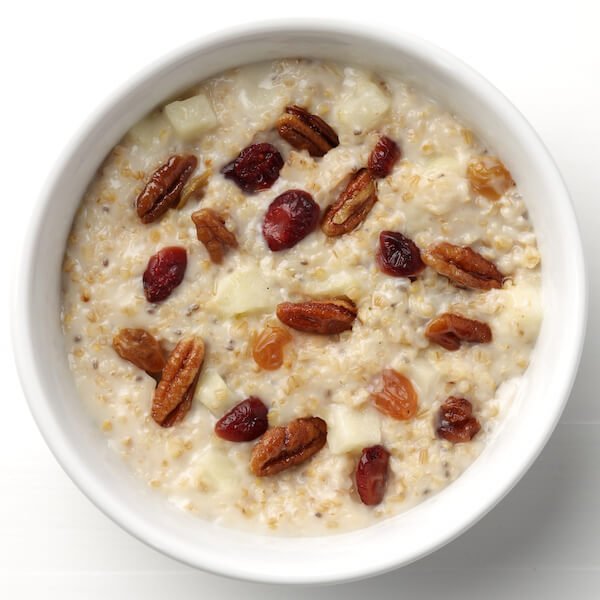 Power Oatmeal with Fisher® Glazed Pecans
← All Recipes
Power Oatmeal with Fisher® Glazed Pecans
Cook Time 30 Minutes
Total Time 30 Minutes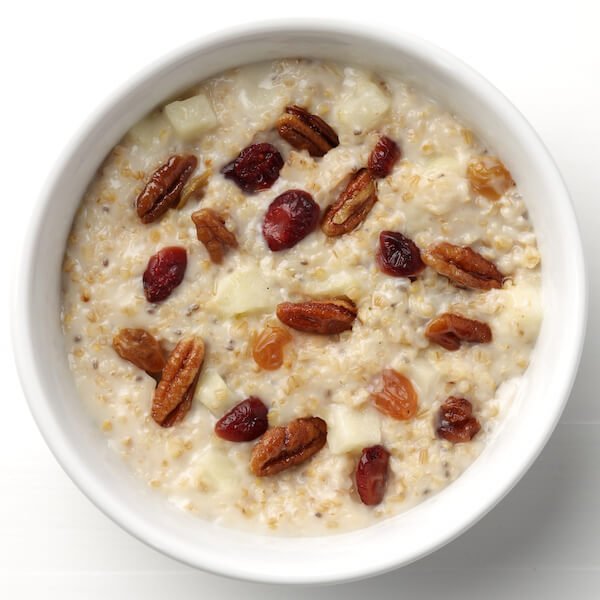 Serves 20
Serving Size 8 oz.
Meal Type Breakfast
Preparation
Bring water to a boil.
In a separate pot, melt butter and add oats. Stir and toss over medium heat to toast for 3 minutes.
Add boiling water to oats and simmer for 15 minutes without stirring.
Add apples, raisins, flaxseed, and chia seeds. Simmer another 10 minutes.
Add vanilla and milk, stirring until thickened.
Stir in nuts and dried cranberries. Plate and serve.
Always practice safe food handling procedures
Wash hands with soap and water before handling any food and after handling raw meat, poultry, seafood or eggs.
Gently rub produce under cold running water. Scrub firm produce with a clean vegetable brush under running water.
Wash all surfaces that come in contact with raw meat, poultry, seafood and eggs to avoid cross contamination.