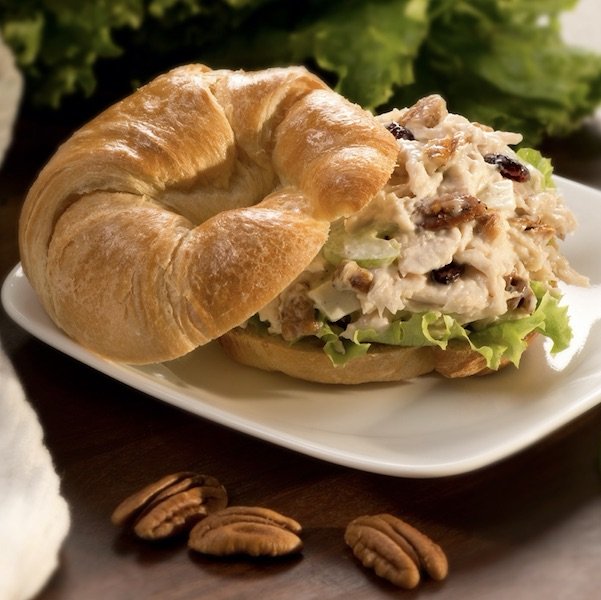 Carolina Smoked Chicken & Pecan Salad
← All Recipes
Carolina Smoked Chicken & Pecan Salad
Prep Time 10 Minutes
Total Time 10 Minutes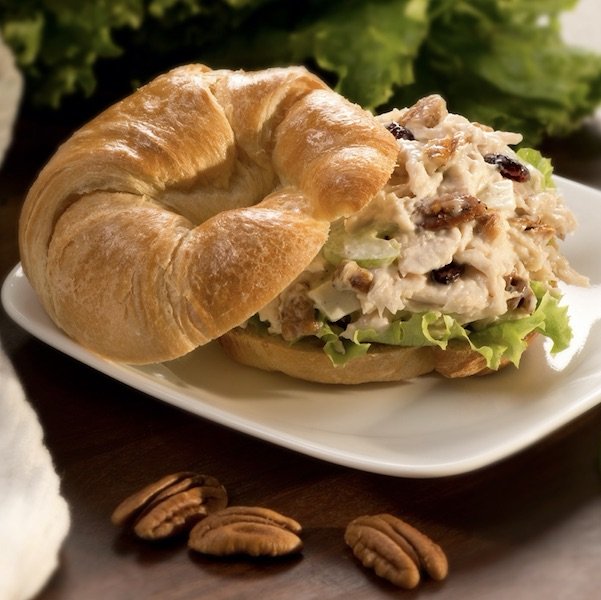 Serves 24
Serving Size 5 oz
Nutrition Information
Calories 410
Fat 34g
Saturated Fat 6g
Polyunsaturated Fat 15g
Monounsaturated Fat 9g
Trans Fat 0g
Cholesterol 50mg
Sodium 910mg
Total Carbohydrate 16g
Dietary Fiber 1g
Total Sugar 14g
Added Sugar 12g
Protein 14g
Vitamin D 0mcg
Calcium 100mg
Iron 1mg
Potassium 270mg
Preparation
Smoke chicken until internal temperature registers 165°F. Shred chicken into bite sized pieces. In a large bowl, combine chicken, celery, apples and pecans.
In a separate bowl, mix mayonnaise, honey, salt and pepper.
Add dressing to chicken mixture and stir to combine.
Serve on a bed of greens, croissant or fresh bread.
Always practice safe food handling procedures
Wash hands with soap and water before handling any food and after handling raw meat, poultry, seafood or eggs.
Gently rub produce under cold running water. Scrub firm produce with a clean vegetable brush under running water.
Wash all surfaces that come in contact with raw meat, poultry, seafood and eggs to avoid cross contamination.