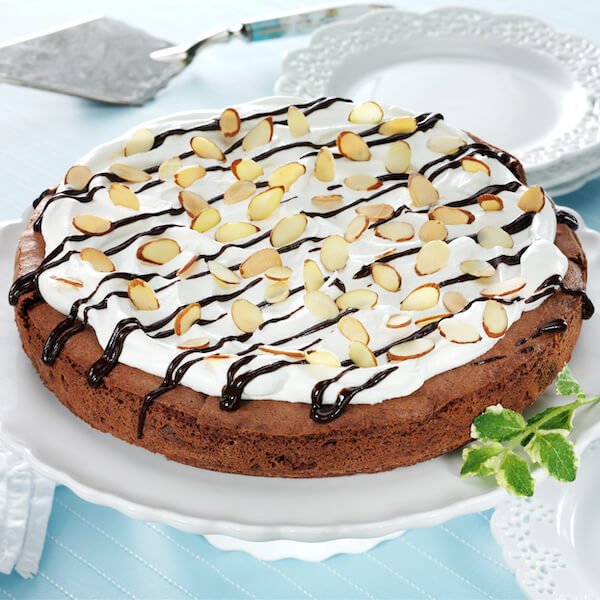 Decadent Chocolate Almond Torte
← All Recipes
Decadent Chocolate Almond Torte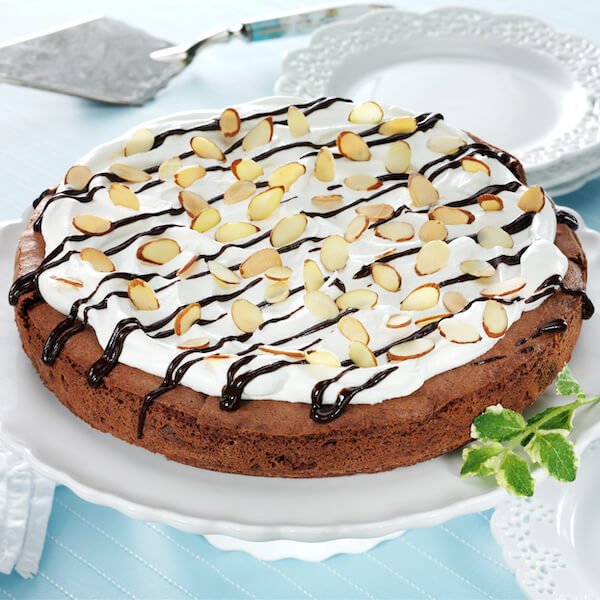 Serves Yields 2 9-inch tortes
Meal Type Dessert
Cake
Preparation
Preheat oven to 350°F. Coat bottom and sides of 2 9-inch spring form pan with butter and flour or non-stick cooking spray.
Meanwhile, melt 12 ounces chocolate and butter together; cool to lukewarm.
Pulse the chilled almonds and 1/4 cup sugar in processor until almonds are finely ground, stir in flour.
Using an electric mixer, whip the egg yolks and ½ cup sugar on medium-high speed until they are thick and light. Fold in chocolate mixture and almonds mixture then add vanilla extract.
In a clean mixer bowl, beat egg whites until soft peaks are formed and visible beater tracks can be seen in the egg whites. Add remaining 3/4 sugar and continue beating to firm peaks. Fold into chocolate mixture in 3 batches. Divide batter evenly between prepared pans.
Bake until cake has puffed up and cracked with toothpick inserted into center coming out with some moist crumbs, about 45 minutes. Invert onto serving platter; set aside.
Always practice safe food handling procedures
Wash hands with soap and water before handling any food and after handling raw meat, poultry, seafood or eggs.
Gently rub produce under cold running water. Scrub firm produce with a clean vegetable brush under running water.
Wash all surfaces that come in contact with raw meat, poultry, seafood and eggs to avoid cross contamination.
Topping
Preparation
Whip 1 cup heavy cream with confectioners' sugar until medium peaks are formed. Melt 2 oz. chocolate with 2 tbsp. heavy cream.
Spread whipped cream onto top of chocolate cake, drizzle with melted chocolate mixture and sprinkle with remaining 1/2 cup sliced almonds.